Riverside Park District Chess Tournament
Saturday, March 7, 2020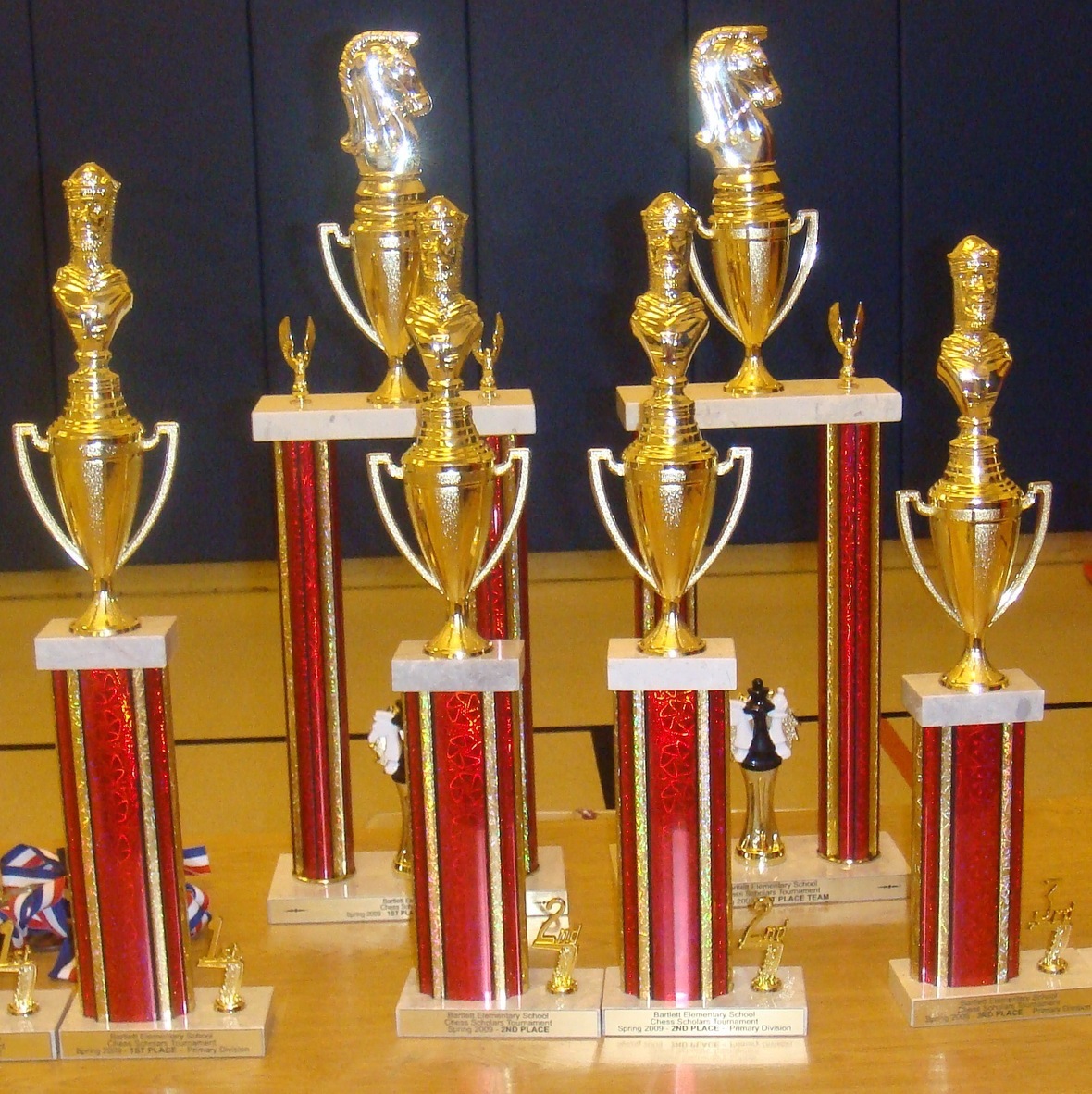 Welcome Chess Players!
If your child knows the rules of chess, he or she is ready to participate in this tournament!
Chess sets will be provided and every child will play all 5 games. Top ten scorers in each section will receive trophies or medals.
Chess sets and fun gear will be available for purchase. Pizza lunch is included!
Please register early; there are limited enrollments!
---
Details
Date: Saturday, March 7th, 9:30 AM - 2:30 PM
Schedule: 9:30-9:45 AM Check-In. The first round begins at 10:00 AM.
The tournament awards ceremony is at 2:30 PM.
(If your child is 7+ years old, you can leave your child under our supervision, and come back at 2:00 PM.)
Location: Riverside Township Hall, 27 Riverside Road, Riverside, IL 60546 (map)
Price of Tournament: $40.00
Grades: K-8; Two Divisions: K-3 and 4-8
Number of Rounds: 5 Rounds (Every child will play each round)
Awards: Ten top scorers in each division will receive trophies and medals.

To sign up for the Chess Tournament, please visit: https://register.parksreconline.com/wbwsc/riverside.wsc/wbsplash.html.
Use the following codes to sign up for your respective division:
K-3: #111450-A
4-8: #111450-B
Registration closes 2/28
If you have difficulty registering, please contact the Riverside Park District
For more information on the tournament, please reach out to info@learningmeansfun.com
---
Download the flyer from the link below for more information
Riverside Park District - Spring 2020 - Chess Tournament Flyer COLOR.pdf